Welcome to the Motor City Chapter of Pontiac-Oakland Club International
About Us
The Motor City Chapter is Chapter 91 of POCI was formed in 2007 and encompasses the "Tri-County" area (Wayne, Oakland, and Macomb Counties) in South-Eastern Michigan. We are dedicated to the Preservation, Restoration, and Enjoyment of Oakland, Pontiac & GMC Vehicles.
After becoming a member, you will be notified by email, of meetings to be held at 7:00 p.m. on the 3rd Thursday of the month at Baker's of Milford.
Recent Events
2019 Motor City Summer Roundup
We recently hosted our Annual Motor City Roundup at Bakers of Milford. 
Click the button below to view photos.
News
Motor City POCI Donates $2,500 to Joe Kocur Foundation for Children
Our club decided earlier this year to donate a portion of the proceeds from last years car show to the Joe Kocur Foundation for Children (www.joekocurfoundation.org). In April we gave the Foundation $2500 and on Aug. 21, our club President, Kenny Galdes presented Joe a check for $10,000. Over the last 5 years the club has donated $30,000 to various charities.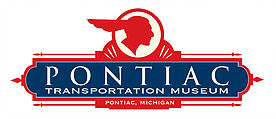 In addition to donating this year to the Joe Kocur Foundation for Children ($2500), the Pontiac Transportation Museum in Pontiac, MI ($500) along with the balloon, we also donated to Freedom Road Transportation ($250). This organization was brought to our attention by club member Art Bonkowski. To read the letters we received from Freedom Road and the Ppontiac Transportation Museum, click the links below.